Rajasthan has a very rich history with unique cultural and artistic traditions. Famous for its rajput kings, architecture, the folk songs , food and traditional dances like ghoomar, Rajasthan attracts tourists from all over the world.
I love all things ethnic and Rajasthans Fashion and style particularly fascinates me. The gota Patti work, leheriya dupattas , Bandhini dresses and Mojris all make me go crazy. what i love most about rajasthan style is that it is vibrant and colorful mix with intricate detailing.

Iam in mood for a lot of colour these days and Rajasthan fuses colour , style and comfort the best. Anita Dongre is one of my favorite designer and the reason is simple , her creations are heavily inspired from Rajasthan culture, heritage and traditions. Hi street ethnic brand Rain and Rainbow also has some amazing elements from rajasthan incorporated in its creations.
If i had an umbrellas so fun and colorful i would flaunt it in all seasons, no jokes there. I love this . Make for amazing photo back drops and will be amazing mehendi decor.
I have abut 4 bandhini dupattas and still cant get enough of this tie and dye art. I love them and i have to include them in this list.
These colourful embroidered jholas with mirror work are an absolute delight!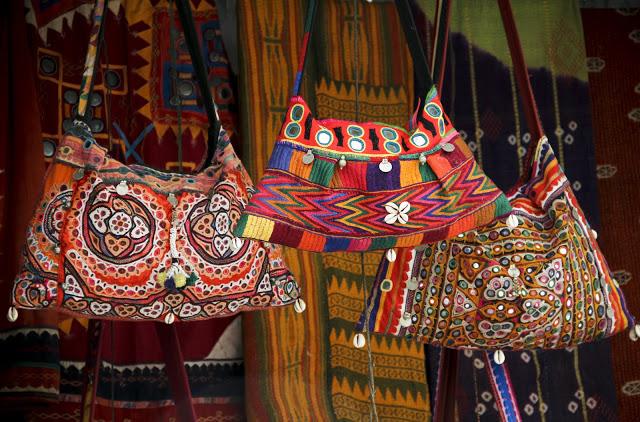 I love Maang tikkas and i have been lusting these rajathani style round ball like mang tikkas for a while now
I love decor from rajasthan . They are full of bright colours and has a lot of elephant motifs and prints. i have some cusion covers but now eyeing these for my drapes.
Rajasthani women wear a lot of jewellery , by a lot i mean a really really lot . They use a lot of silver jewlelry and all tehir kadas looks very huge and probably heavy too . But you do know about my love for jhumkas dont you? loving these silver jhumkas , i so want them. I dont even a single silver jhumkas in my collection!
Iam not a clutch person and i dont flaunt them until it is some huge event but these colourful beauties are tempting me
I told you about my love for Anita Dongre already and this is her creation. I have a lot of leheriya and bandhini printed outfits for everyday use but this pink bandhini lehenga is sheer awesomeness. Give it to me and i will happily get married in it . Flowy, comfortable and bright. Into my lust list!
I love bangles and these colourful lac ones are so pretty and will add a dash of colour to any outfit as they will go with almost anything.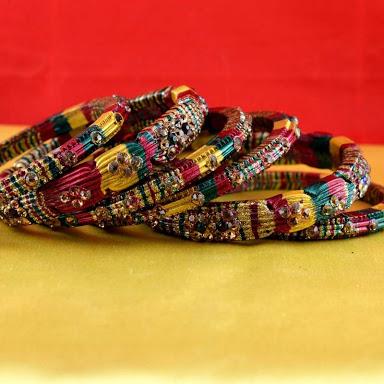 How pretty are these ponchi bracelets with meena and kundan work?
love these too
Do you like anything from my list? do you own stuff from rajasthan ? please do share
~Kamar J