The first edition of the Filmfare Glamour and Style Awards were held yesterday and sonam who is the face of style and glamour in india made an appearance .
Sonam Kapoor who is known to experiment chose a blue black Jean-Louis Sabaji gown. The gown had wierd feather detailing on the bottom half which i dont like much. But with nude lips, heavy winged eyes and wet hair do sonam pulls this tricky one off.
This look had drama but the make up wasnt upto mark. The gown has this tacky tail which i hate and also i cant understand how sonam walked in the weird gown.
Over all different, dramatic and sonam makes it work but i have mixed feeling, not too impressed. The fault is with the gown!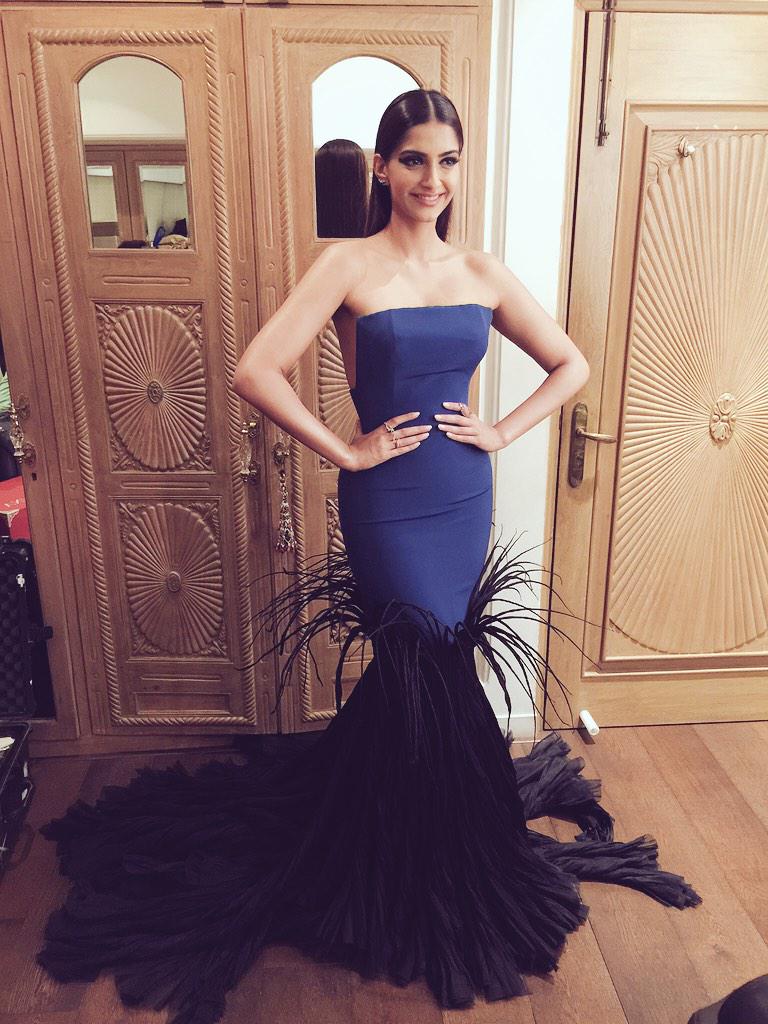 What are your views on that gown?