The ecommerce scene in india is heating up with all players trying new innovative tricks in the bag to grab customers . Quikr India's biggest online classified portal serving both buyers and sellers has launched a instant chat service called Quikr NXT which aims at guarding privacy of users and keeping fake calls and spam messages at bay making buying and selling on its site more convenient.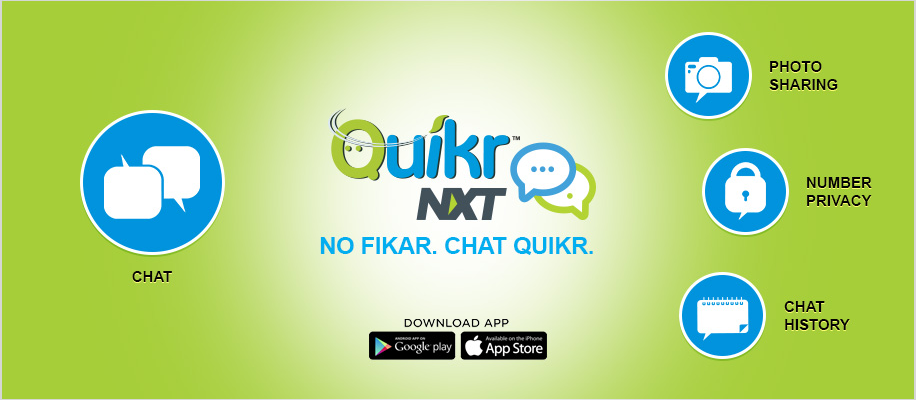 I have been using a Quikr a lot these days to both buy and sell. I was in a mehendi ceremony 2 weeks back and i kept getting calls from customers after seeing my advertisement. It was annoying as i did not want to attend calls when at the ceremony also i was loosing out on prospective customers. A chat feature comes handy at time like these so a buyer can just leave a message and the seller can respond when he/she is free. Infact if i had quikr NXT i would mind replying to chats even from a mehendi ceremony, but to calls? well never . So when quikr launched its chat service my happiness knew no bounds and i tested the instant chat feature right away. I must say iam an impressed user loving this chat and havent made a single quikr related phone call for the past one week.
Why i prefer Chat over phone calls when using quikr.com ?
Handling multiple buyers: I was trying to sell some stuff from my place at throwaway prices on quikr and the response was instant. I was on a call with a buyer and my phone beeped repeatedly telling me there was another buyer trying to connect. At times like these Quikr NXT is a boon and handling multiple buyers at simultaneously is easy
Privacy: Iam a very private person and i dont even reveal my photos online . But when it came to selling and buying i had to reveal even my mobile number , but i have removed all my mobile numbers after quikr launched quikr NXT. No Fake calls or spam whatsapp for me from now on.
Chat History: So you discussed all details and confirmed the deal but forgot some after the call? well there is no chance of such small mishaps when you have complete chat history for reference anytime till the deal closure . Hail Quikr NXT !
Multiple Photo Sharing: Buyer wants more photos ? well chat is there to bail me out.
Cost effective and time saving: Calls are not free but quikr NXT is! And chat helps multitask so this saves time too.
Quicker deal closures: True to its name now transactions on quikr can happen faster as i am able to reply instantly anytime of the day without worrying if it will be the appropriate time to call the buyer and ever buyers reply back instantly. Could it get any better?
Quikr NXT is currently available for android and iphone users, it can also be found at quirk's mobile site and desktop site. Go ahead and communicate the convenient way
This post is an entry to Indiblogger happy hour sponsored by Quikr