My girl crush on Sonam Kapoor continues!
The latest issue of Filmfare features a close up of Sonam in open hair and a pair of stunning suhani pittie earrings.
Sonam kapoor known for her style experiments looks beautiful in this cover but in terms of fashion it is definitely a bit toned down here. That doesnt mean i dont lke the leaf earrings, they sure are striking and coupled with make up sonam rocks this cover.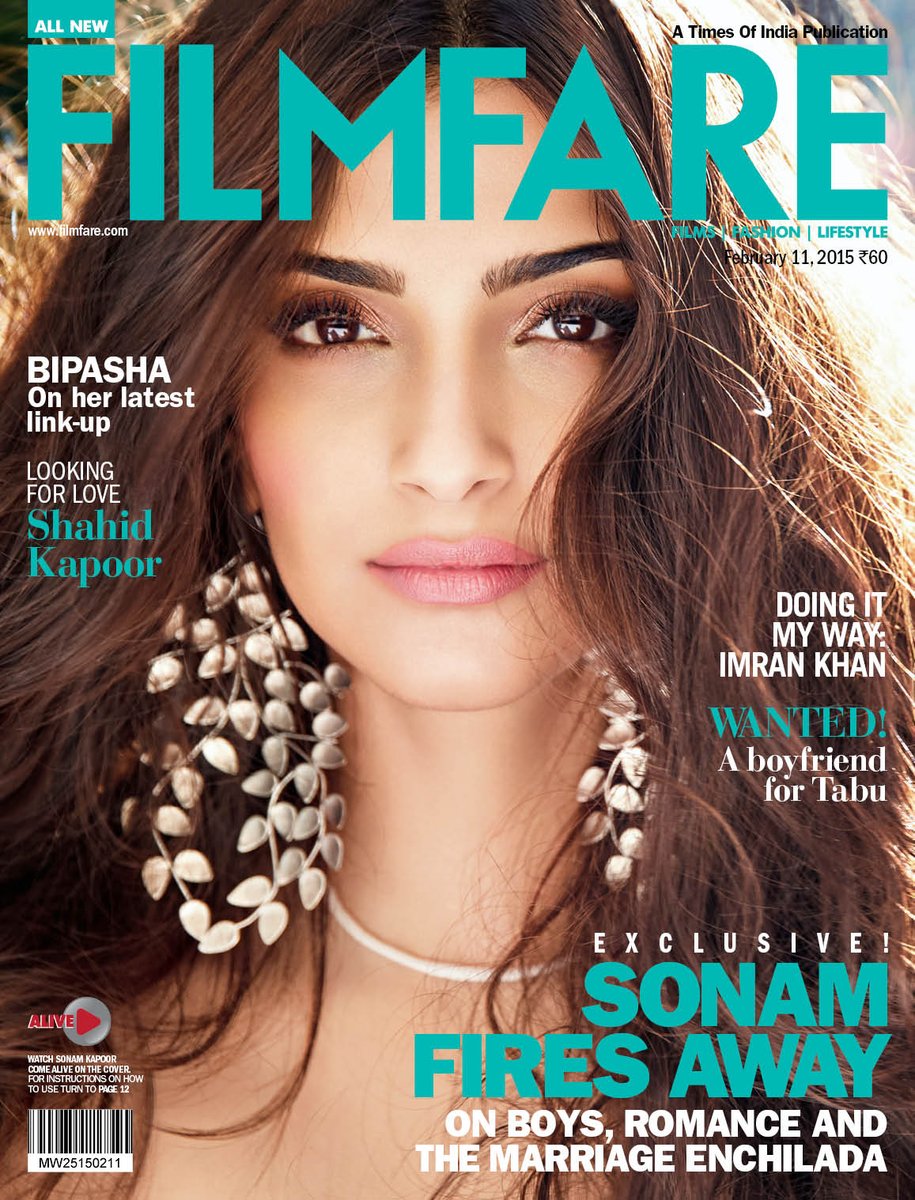 In this issue of filmfare sonam talks about her personal life and fires her views on boys , romance and marriage
The inside pages of filmfare magazine more than make up for the lack low on style cover. Get a peek into the magazine pages here
Sensous and sizzling , a winner all the way . What are your thoughts ?